Labour has suffered losses in Wales during the council elections overnight but the Tories have failed to make as many gains as expected.
Labour was hit with three major blows after losing control of Blaenau Gwent and Bridgend, as well as its council leader in Merthyr Tydfil.
But it held Cardiff, Swansea and Newport councils.
Many of the losses were to independent candidates. In Monmouthshire, however, the Conservatives won control outright.
Their other target – Vale of Glamorgan – remains with no party in overall control, although the Tories are the largest group.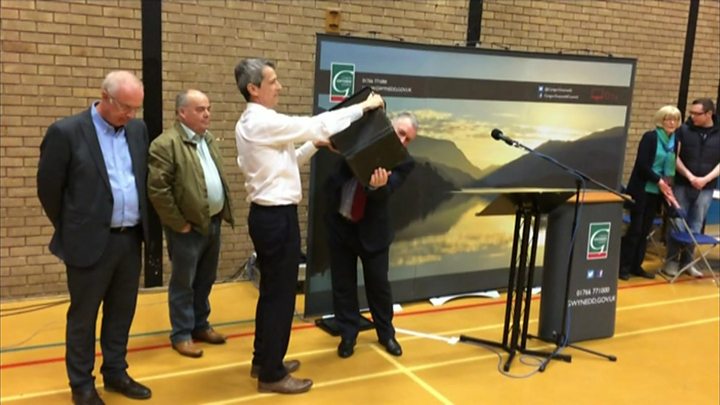 In Gwynedd, Plaid Cymru retained its majority, although lots had to be drawn after a dead heat between two candidates.
After weeks of campaigning, Plaid Cymru's John Wynn Jones and independent Richard Medwyn Hughes had polled exactly the same number of votes.
Gwynedd council's chief executive Dilwyn Williams drew the lot – and Richard Medwyn Hughes was duly elected councillor for Hendre.
Thirteen councils counted overnight with the remaining nine councils doing so on Friday.
So far the Liberal Democrats have failed to make gains and UKIP have not won any seats. The Green Party gained its first seat of the election in Powys.
Gains for the Tories in Wales have been more limited than across the border in England.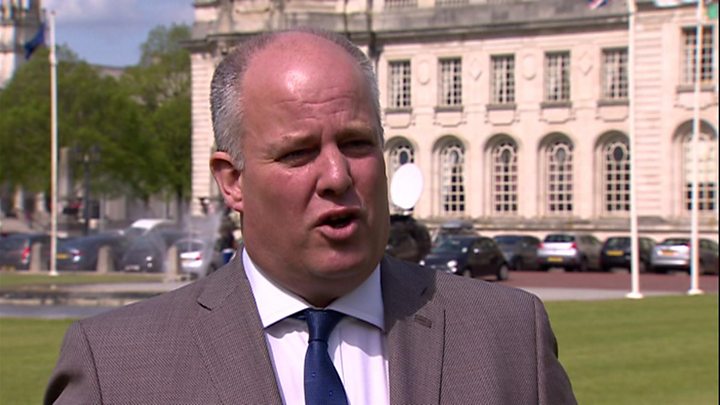 ---
Welsh Labour Leader and First Minister Carwyn Jones admitted that, despite "defying the doom-mongers in places like Cardiff and Flintshire", it had been a mixed night for the party.
He added: "The Tories had been briefing that they'd be walking into power right across Wales this morning – that simply has not happened."
But Welsh Conservatives Leader Andrew RT Davies said it had been a "good night" for the Tories.
"We've gained overall control of Monmouth, made huge strides in the Vale of Glamorgan, doubled our representation in Wrexham, and reached double digits right in the backyard of the first minister," he said.
Meanwhile, Plaid Cymru leader Leanne Wood said the party had "broken new ground", with many of Plaid's stronger areas yet to begin counting.
But Welsh Liberal Democrats party leader Mark Williams admitted the "process of rebuilding our party will take time".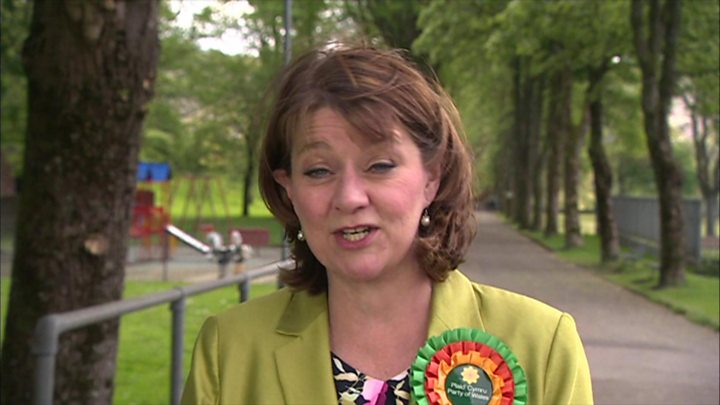 ---
Analysis from Vaughan Roderick, Welsh affairs editor
Look at the clear losers.
There are two parties that are clear losers in the election – UKIP, totally failing to capitalise on the assembly election which was only a year ago.
And the other party is the Lib Dems. We thought the 2012 local elections were rock bottom for the Lib Dems. Well they've actually gone backwards.
They've failed to recapture the seats they lost to Labour last time and, at the same time, they have been losing seats they kept last time to the Conservatives.
And that's the key to understanding why the cities have remained in Labour's hands.
---
On a good night for the independents, they re-claimed Blaenau Gwent after losing control to Labour five years ago.
They are also leading in Merthyr, however three seats have yet to be decided in Cyfarthfa following the death of a candidate. People there will vote on 8 June.
Merthyr independent councillor Kevin O'Neill said: "The words have been used that it's time for change."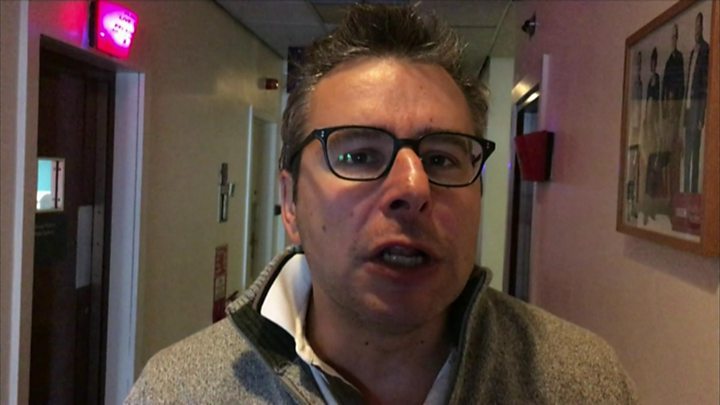 The loss of overall control in Bridgend by losing 13 seats will hurt Labour as it is the assembly seat held by First Minister Carwyn Jones.
Bridgend had been targeted by the Tories for the general election and Prime Minister Theresa May visited the area recently. They picked up 10 seats on the council, taking their total to 11.
There was better news in Swansea where the council remains in Labour's hands, taking 48 out of the 72 seats.
Labour also held Cardiff, Newport, Torfaen and Neath Port Talbot – the latter of which saw Plaid Cymru gain seven seats.
In Powys, no party had overall control after independents failed to keep a majority.
Flintshire council was the first to return all results and Labour won the most seats but was short of a majority.
In Wrexham, independents had the most seats but not a majority while Labour's presence on the council has been halved to 11.
Ahead of the election, Labour had held 536 seats and had outright control of 10 of the 22 local authorities.
Although the results should be known by Friday evening, unless a party wins an overall majority of seats on a council, it may be days or even weeks before the political make-up of the administration or cabinet to run the authority is agreed.
A total of 1,159 seats have been fought in the 22 local authorities. Nearly 100 candidates have already been returned unopposed, while one ward in Powys attracted no candidates.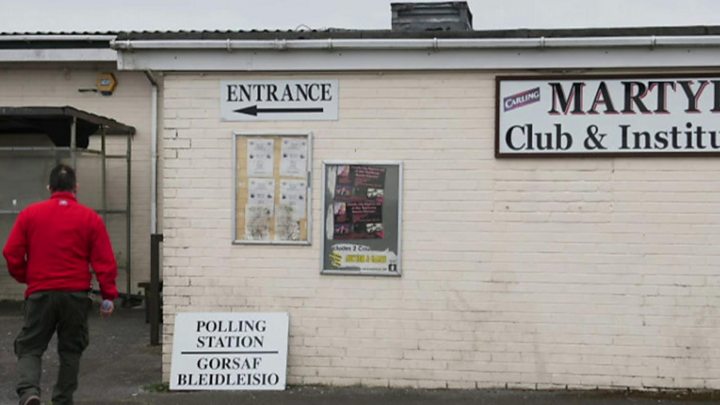 Elections have also taken place for town and community councils.
The polls took place five weeks before the UK general election on 8 June.
Overnight counts
Merthyr Tydfil – Independents lead Labour (three seat to be declared on 8 June)
Blaenau Gwent – Independents take from Labour
Flintshire – Labour still holds most seats, but no overall control
Wrexham – Independents still hold most seats, but no overall control
Monmouthshire – Conservatives gain full majority
Bridgend – Labour still holds most seats, but loses overall control
Neath Port Talbot – Labour holds
Swansea – Labour holds
Ceredigion – Plaid Cymru hold most seats but no overall control
Torfaen – Labour hold
Newport – Labour hold
Cardiff – Labour hold
Vale of Glamorgan – Conservatives hold most seats but no overall majority
Friday counts
Caerphilly
Denbighshire
Conwy
Carmarthenshire
Rhondda Cynon Taf
Powys – no party in overall control
Isle of Anglesey
Pembrokeshire
Gwynedd – Plaid hold
Labour losses 'not as bad as expected' in Wales}